Request a FREE Design Thinking Consultation
What is Design Thinking?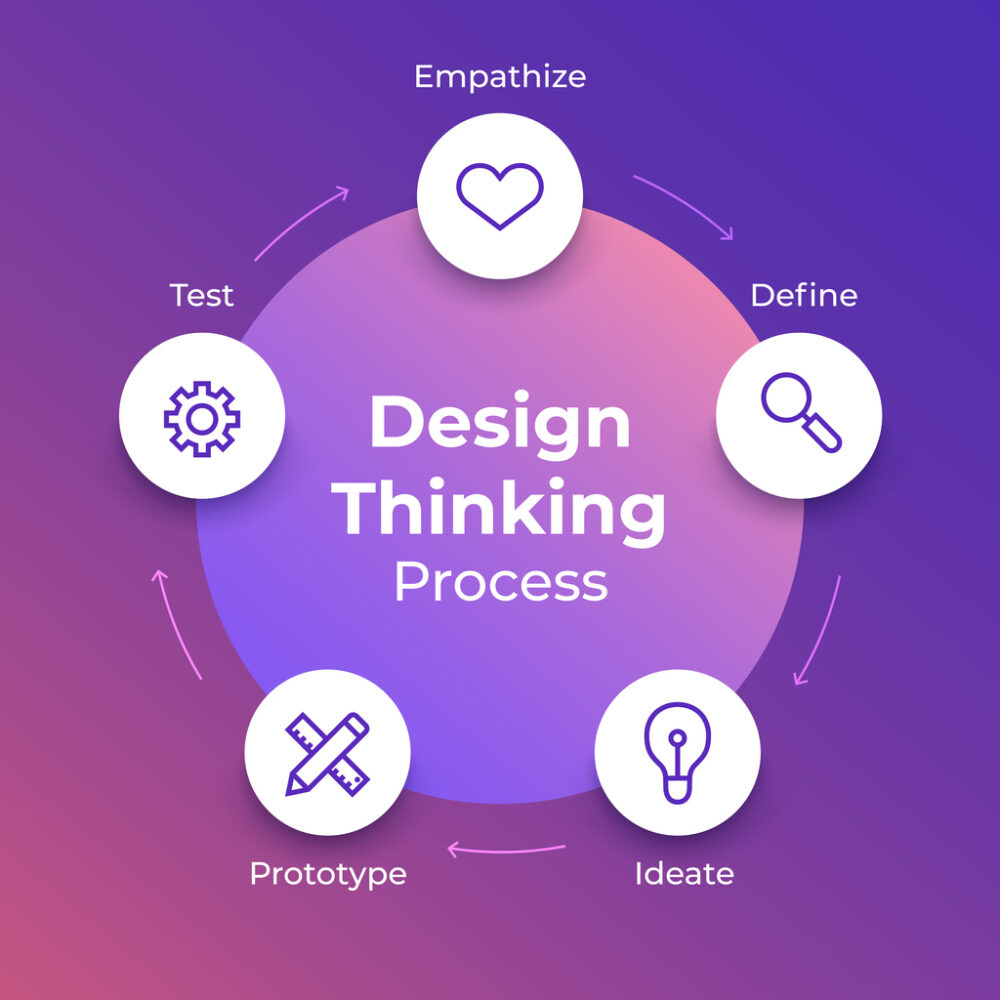 Human centered design (design thinking) is "an approach to problem-solving commonly used in design and management frameworks that develops solutions to problems by involving the human perspective in all steps of the problem-solving process. Human involvement typically takes place in observing the problem within context, brainstorming, conceptualizing, developing, and implementing the solution."
Put Design Thinking to Work
Cylogy can help! Fill out the form on this page to request a FREE 30 minute consultation call. On the call, our team will work with you to capture your major digital goals for your online presence and propose the right set of Design Thinking workshop and exercises to build a strong and relevant DX roadmap for your company and put Design Thinking to work for you.