Partners
We strategically partner with leading agencies who share our vision
At Cylogy, we've partnered with best-in-class design, UX, and content strategy agencies to deliver superior digital experiences to our clients. Our partners have the knowledge and experience to enhance our service offering and seamlessly overcome your specific challenges.

Lowercase Productions is an award winning team of innovators, architects, visual planners and design experts, all focused on improving the way we communicate in the digital world by delivering one-of- a-kind designs that communicate clear messages to consumers.
Recent Projects: Spare the Air Redesign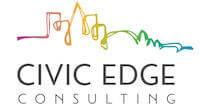 Civic Edge Consulting is an employee-owned, womenled business based in San Francisco, providing responsive public relations, strategic messaging and communications along with authentic community engagements throughout the bay area.
Recent Projects: Spare the Air Redesign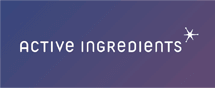 Active Ingredients is a close-knit, collaborative team of designers, technologists, and storytellers that help brands build strong customer relationships and success through web, email, and social experiences.
Recent Projects: Qlik Change Management Strategy

Bukwild is an independent design & technology studio dedicated to helping innovators in DTC and B2B thrive in the new economy.
Recent Projects: Pelion New Website Development
Our Services
Discover how Cylogy can help transform your digital experiences into unforgettable engagements. From strategy to development to training, we provide a comprehensive array of services to fit your specific needs and elevate your digital presence.
Customer Success Stories