During 2019 a major focus for Sitecore was the promotion of the Sitecore Content Hub, the Digital Asset Management (DAM) system and related content management tools acquired in late 2018 through the  Stylelabs acquisition. In the summer of 2019 the Content Hub was officially rebranded and "launched" as a standalone Sitecore product.
The Sitecore Experience Manager and Content Hub products are all positioned as distinct offerings. However, deeper integration between the Content Hub and Experience offerings seems inevitable, helping Sitecore to eventually offer a single, tightly integrated digital marketing and content management ecosystem. However, this may take some time; in this article, we look at the current state of this integration.

Bringing Content Hub's DAM capability to the Experience offerings
An obvious use case where integration between the two products makes sense is for Sitecore Experience users to be able to select digital assets stored in the Content Hub's DAM system when creating content. Thankfully, Sitecore Experience Manager / Platform users can access Content Hub digital assets through both the Content Editor and Experience Editor interfaces, while also taking advantage of the DAM capabilities of the product such as the management of metadata, security, and digital rights. Images can also be added directly to any Image type or embedded in rich text content through the Rich Text Editor.
The interface through which assets are shared from Content Hub to Experience Manager is an iFrame. At first glance this does appear to be an underwhelming, even awkward integration mechanism. However, it offers the significant advantage of allowing the interface to be fully designed by a Content Hub Superuser, who can customize everything from theming to search and filtering, which are extensively configurable within the Content Hub interface. It also provides some continuity in experience between the Content Hub and Experience Manager / Platform.
By default, the Content Hub interface viewed through the Experience Platform provides two views of content: Approved Assets and In Progress.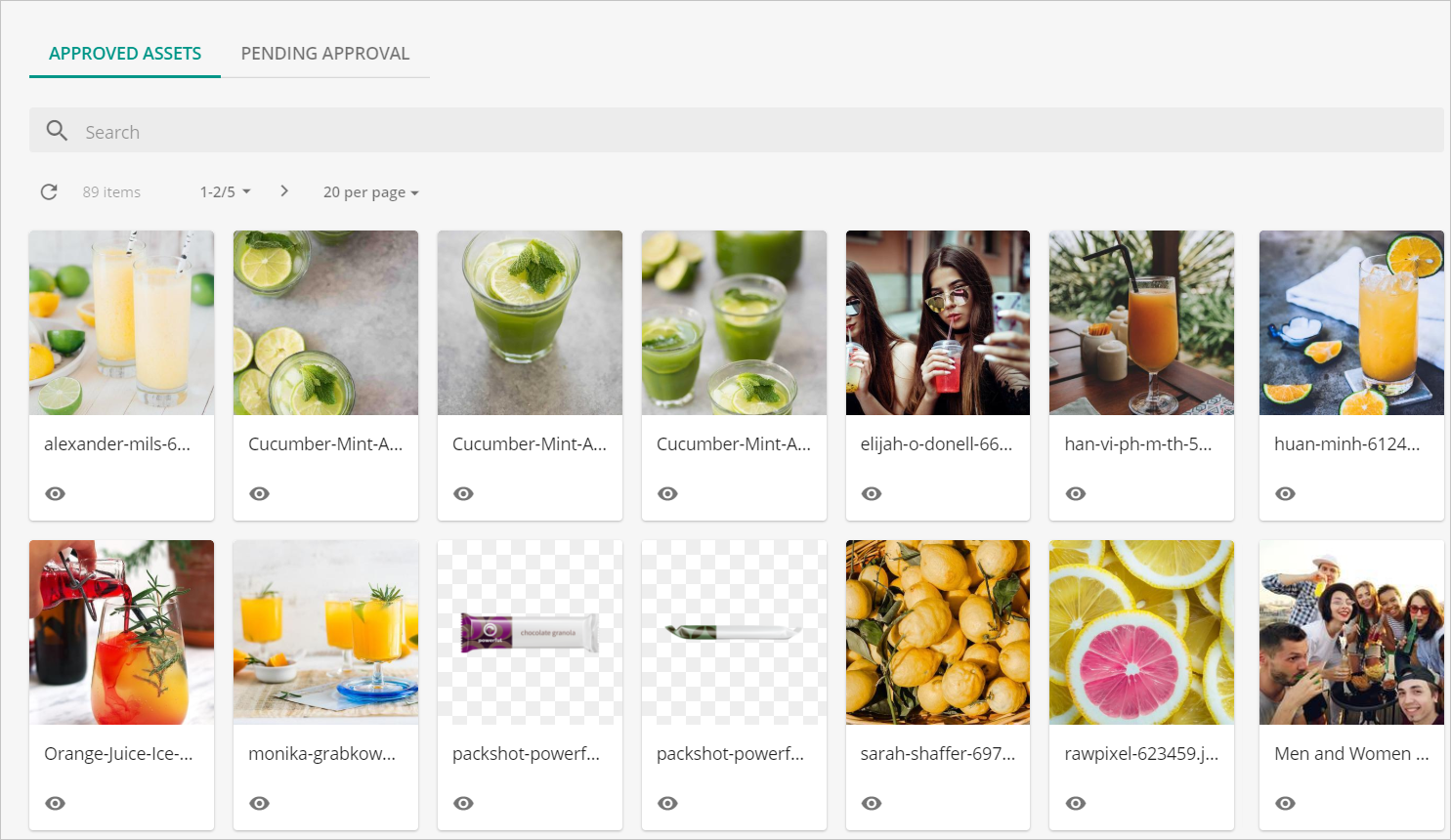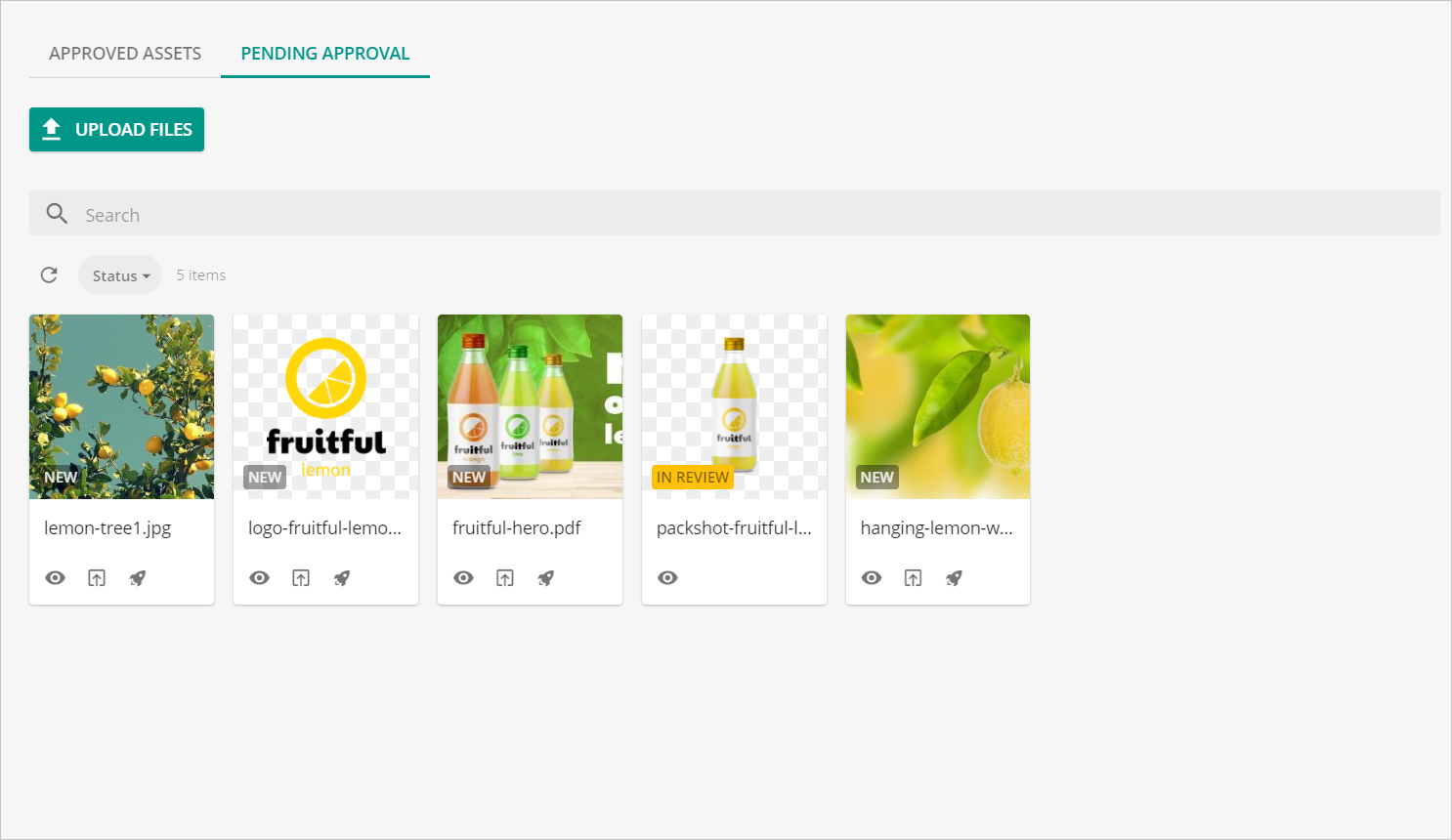 It should be noted that image and video assets from Content Hub are inserted as Sitecore-native Image and Video types, while other asset types are presented to the user via download links.

Exporting templated content from the Content Hub to Experience Platform
The Content Marketing Platform (CMP) component of Content Hub offers the ability to create structured content in various formats. Another strong use case for integration is to allow this content to be exported to the Experience Platform. At the moment this is possible, although the integration is currently oriented toward the creation of assets typically associated with marketing, such as:
• Blog posts
• Advertisements
• Emails
• Social Media Posts
• Whitepapers
• Webinars
Each format is supported by out-of-the-box templates, with workflows that reflect a real-world marketing content management process with separate ideation and production workflows.
Content created with the Content Hub's CMP feature is shared unidirectionally with the Experience Platform through a separate connector, Sitecore Connect™ for Sitecore CMP. However, the import/export process is still a little convoluted, requiring that templates matching the source content structure be manually created in Sitecore before content can be imported. Guidelines for whether structured content of these types should be sourced from the CMP or directly from the Experience Manager seem to be evolving, with a current emphasis on the need for user expertise and comfort level with one product or the other. This may be the case until more work is done on the integration.
The direction for integration
Going forward, the low-hanging fruit for integration enhancements would seem to be allowing Sitecore Experience platform templates, and corresponding field mapping configuration, to be automatically generated based on the structure of content originating in the Content Hub's CMP. Beyond that, however, it will be interesting to see if real world customer use cases help evolve deeper communication between the two systems.
Examples might be workflows that span the two products, with or without bidirectional movement of content items – perhaps using these same workflows to enforce which system "owns" the content, similar to the way Sitecore Javascript Services (JSS) currently tracks ownership between front-end and back-end developers collaboratively working on the same content items.
In our view this is one to watch. As more and more customers take advantage of the Content Hub and Its DAM and CMP capabilities, it is likely that there will be more requests for deeper integration with the Experience Platform. Through 2020 we look forward to seeing customer input and experiences drive these types of advancements, which will ultimately be good news for all Sitecore customers.