Sitecore Training for Your Entire Team
sitecore training
Are you looking for a sitecore certification training course? Did you know there are sitecore courses online. There is sitecore training for developers and administrators, where there is a specific administration certification. There are also live online sitecore training courses online. Software engineers are loving the sitecore content hub.
learning sitecore and sitecore training course
You need to learn sitecore to understand sitecore architecture and get a developer certificate. The sitecore certification training has a money back guarantee if you are not satisfied with course materials. The sitecore certification training course provides training content that is official sitecore intel. To become a scrum master you to become a certified scrum.
sitecore training partner
The sitecore courses online are incredible and you will be able to confidently pass the sitecore certification exam. Sitecore partners offer corporate training for a developer certificate. site core has so many social media and marketing capabilities and is leading in experience marketing. site core managed cloud is part of sitecore xp. The sitecore overview of course materials includes experience marketing, mock interviews, sitecore install and social media.
sitecore online course
sitecore certification training
sitecore course online
Set your teams up for success. Our complete Sitecore training is just as customizable as Sitecore itself, allowing our team to create highly engaging, targeted training programs based on a variety of skill levels, departments and primary Sitecore operations.
After your training, your team will take away an extensive library of resources for quick reference and future on-boarding.
Training for Sitecore CMS
In this sitecore training and sitecore course overview, we discuss learning through instructor led training in person and how instructor led training outperforms courses and how learning via online courses from a partner online will deliver a solution with a certification course for the experience platform.
course overview
We can assist learning on real time projects to deliver good knowledge and alignment with your business goals. Learning content management means a good knowledge of the sitecore course overview and sitecore cms. These courses are a sure fire solution as a training course for learners to read and understand online and in real time business goals and other items. You can read for hrs across several YouTube videos or you can take dialed in courses to help any developer dial in business goals and understand customers for hrs for a truly united experience across all platforms.
Instructor led training
Business goals align what customers want with your objectives across the UX of your customer journey. Good management here goes a long way. Your certification should be something that you don't just read on the wall but will be applicable online training for the sitecore cms and other enterprise solutions.
Training over a course any day!
Whether you are looking for in person or sitecore online training our sitecore training program is one of the best-in-class certification courses.  The sitecore platform is constantly evolving and so is sitecore online. Our certification exam grants us top positioning to provide sitecore service like content managed (content management system – cms) and leverages a sitecore overview with experience editor and sitecore training online.  Whether you are a certified scrum master an experience manager, a developer training or an administrator training, we can help you learn sitecore and make it stick!  Use our training online and receive a developer certificate to deliver personalized marketing execution through any sitecore project.  The course content is rich.   See what a sitecore partner can mean as your training option today!
Sitecore Training from a partner online that is Better than:
sitecore learning
training with sitecore
sitecore courses
We teach the course online!
Set your teams up for success. Our complete Sitecore training is just as customizable as Sitecore itself, allowing our team to create highly engaging, targeted training programs based on a variety of skill levels, departments and primary Sitecore operations. After your training, your team will take away an extensive library of resources for quick reference and future on-boarding.
Our Sitecore Training is:
When is Sitecore Training Beneficial?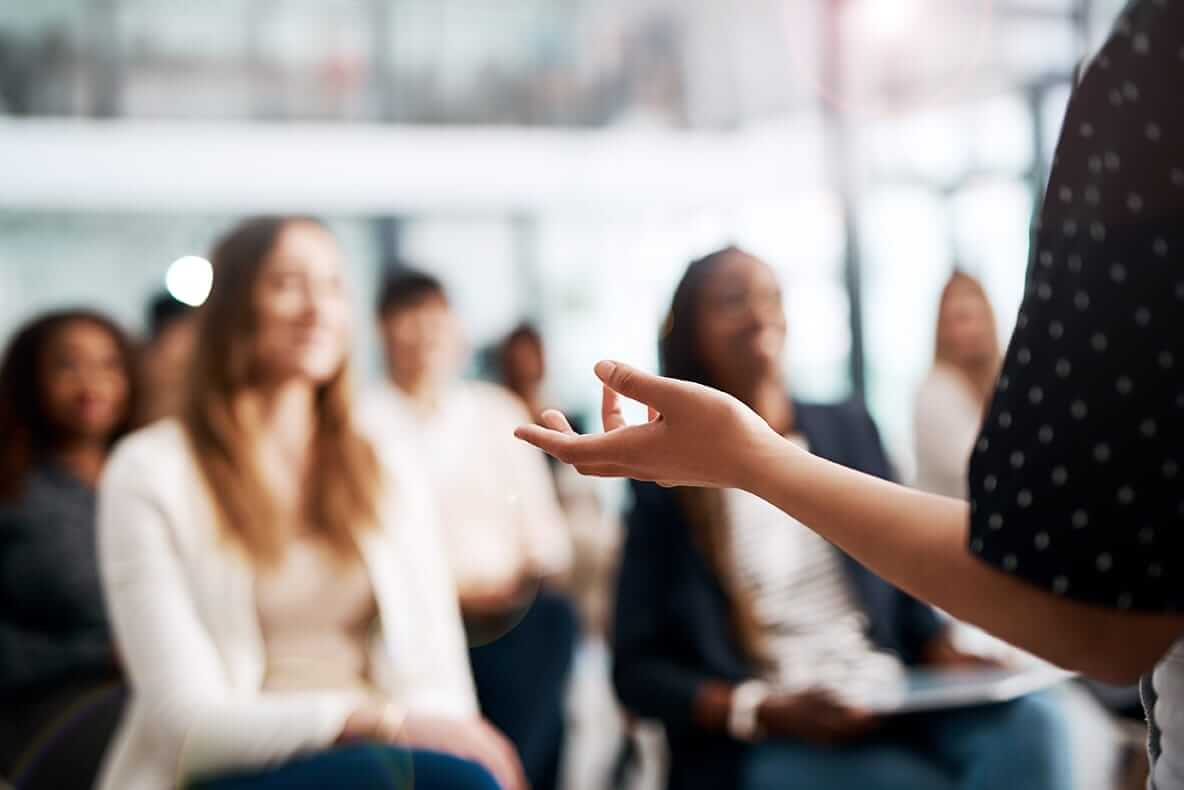 New Sitecore Implementations, Upgrades & Cloud Migration
New Sitecore Implementations
Users may require basic set-up assistance to gain familiarity with signing into Sitecore, navigating menus and saving or publishing their work, and we are here to ensure that happens efficiently. If a dedicated toolbar for your team hasn't already been set up, this training will also give you time to design a toolbar that includes the most commonly used commands. Cylogy can customize the workspace and integrate it into your company-specific training material.
Upgrades
Sitecore upgrades can be painful and it may not be clear to the user what changes an upgrade may entail, yet upgrades bring advantageous new features, resources, improvements and bug fixes and it is important to stay current. We provide editors with an overview of the upgrade process, an advisory on new features and a tutorial so that your team can be prepared and be able to quickly adapt to any process changes that may impact them after the upgrade is completed.
Cloud Migration
Sitecore has fully embraced the move to cloud-native as the core of the ecosystem. In many cases that means users may need assistance to become proficient with new tools and systems. Our trainers can help flatten the learning curve and give users the tools they need to quickly become comfortable with new tools and processes.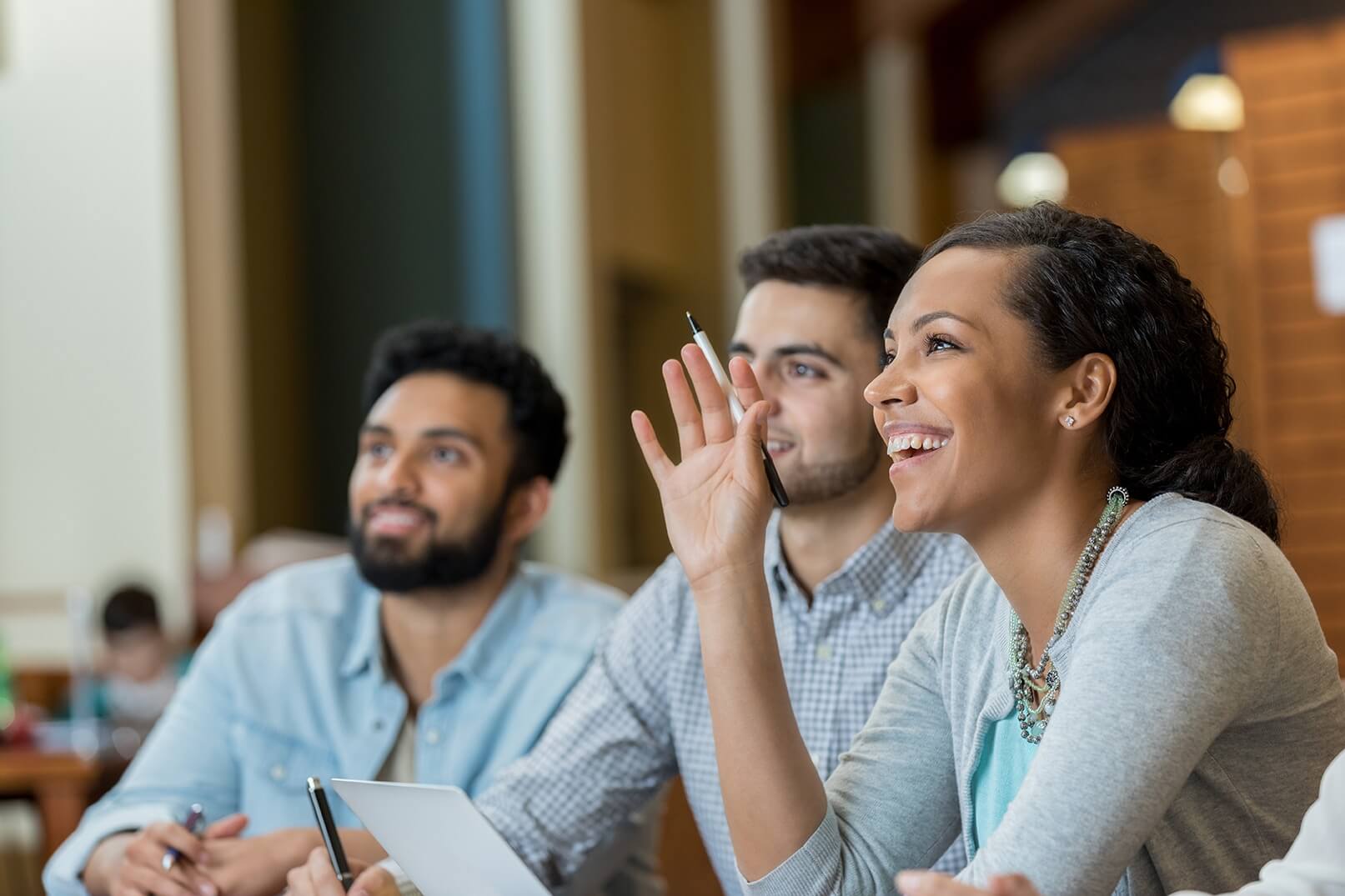 New Processes and Employees
New Processes
Process innovation is crucial to stay up to date with the latest trends. With our targeted Sitecore training tools, your team can stay productive by outlining new or updated business processes and workflow steps designed for existing users.
Employees
Our training process will help you create a consistent training procedure with a structured outline for new employees and existing team members. Cylogy creates helpful tip sheets for common new user questions as well as checklists for employee trainers.
Who Should Receive Sitecore Training?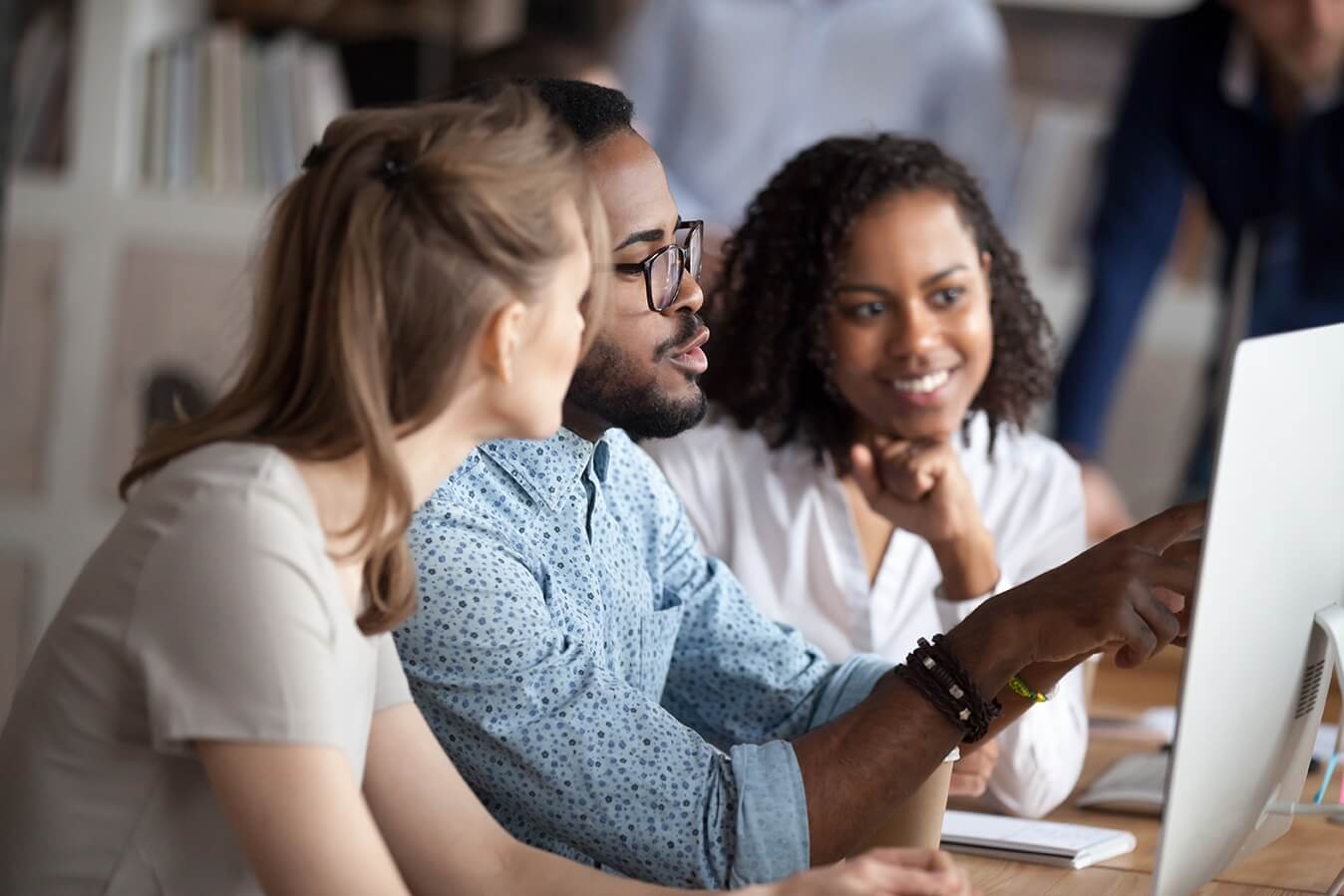 Super Users and Marketing Employees
Effectively trained super users and marketing staff can be the secret ingredient that takes your Sitecore investment to the next level.
Super Users
Dedicated super users who are trained on how to build and edit website pages at every level are crucial. Cylogy trains your team's super users from start to finish to ensure they have all the necessary knowledge to build their own skills and effectiveness with the system and to properly train other team members on current and future processes, allowing them to multiply the benefit of the training as they spread knowledge to a wider group.
Marketing Employees
Our training will also provide a thorough understanding of how to create pages, manage site structure, add personalization, embed page information and facilitate captivating marketing campaigns for your in-house marketing team.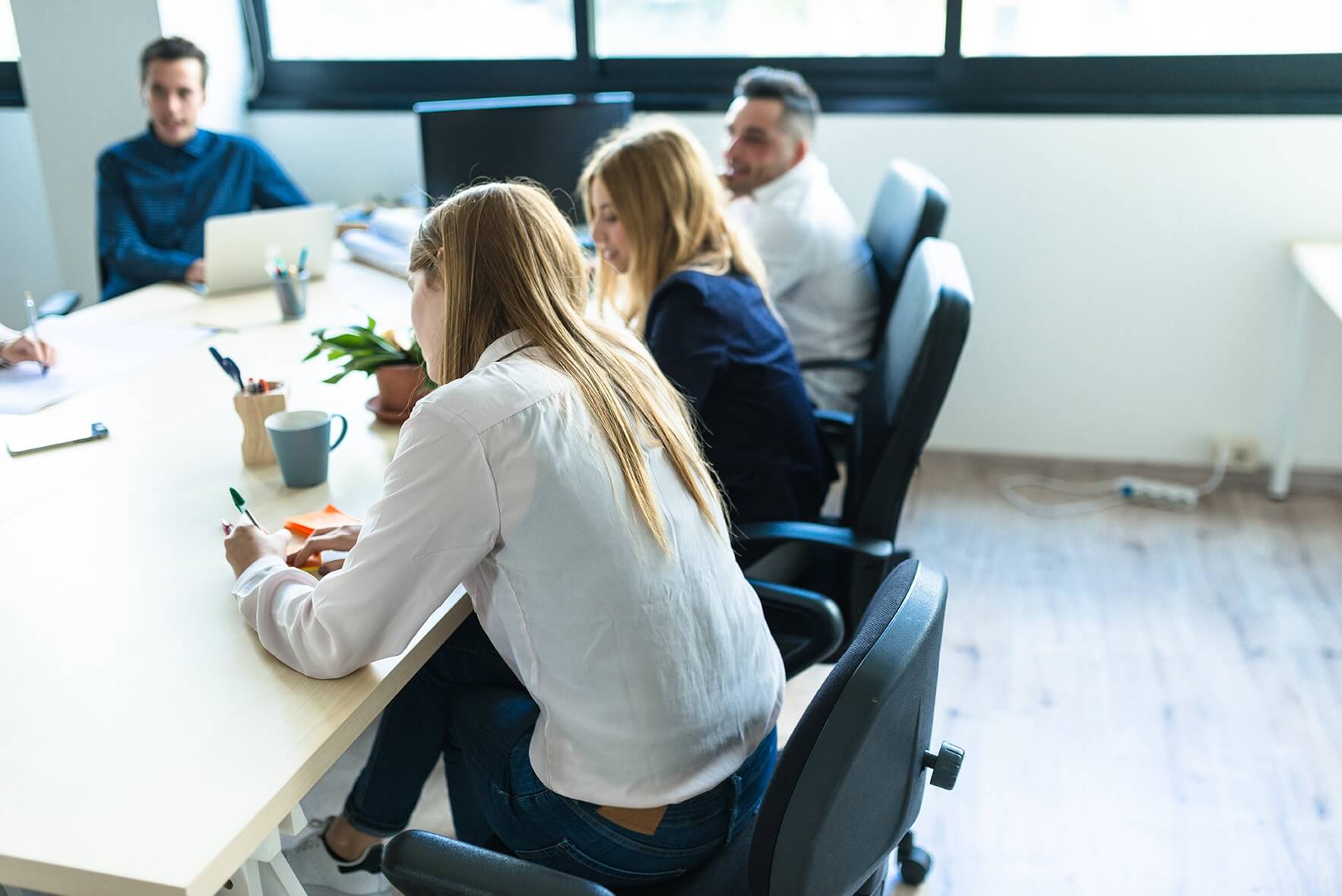 Developers and Admins
Developers
In-house developers, whether a Sitecore developer or developers that interact with Sitecore, should receive comprehensive training both to stay up to date with continual enhancements and system upgrade and prepare for Sitecore certification.
This Sitecore course offers a Sitecore training program that will assist developers in attaining Sitecore certification by preparing them for the Sitecore certification exam, which is useful for professional development and is a prerequisite for other more advanced Sitecore training, without the need to attend the official Sitecore certification course.
In short, this course helps your development staff be more effective and agile with their Sitecore development work while also giving them the foundation to pursue more advanced Sitecore topics.
Admins
To implement processes and offer consistent training for all employees, we also provide training for your internal administration team – those who will be responsible for onboarding new employees. These individuals will develop a deep understanding of Sitecore's advanced settings and control permissions and control the approval workflow, allowing them to more deftly manage the Sitecore platform and be better able to pinpoint and resolve issues while they are occurring but also be able to head them off before they become a problem.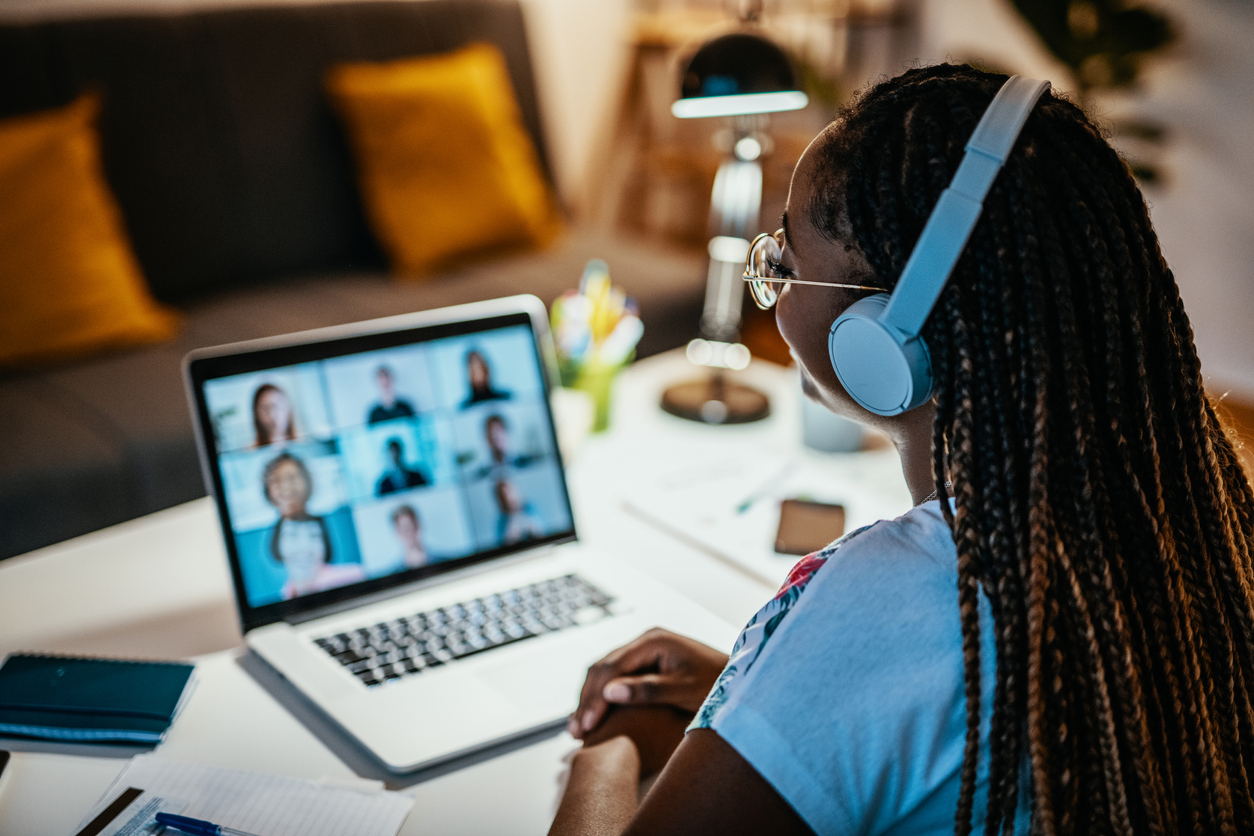 Online Training
Is your team remote due to the ongoing pandemic? Are they geographically separated? That's not a problem.
Cylogy offers this training in either online format using Zoom (or your choice of conferencing software) or in-person if desired.
Between the continuing impact of COVID-19 and the reality of geographically dispersed teams it's important to have the flexibility to offer Sitecore online training in a way that's easily accessible for your entire team, wherever they are.
sitecore developers will assist the learning process with training sessions that are applicable with sitecore training content and can be done self paced or on a strict schedule.
The sitecore experience platform is corporate training for any sitecore client to provide a basic knowledge and developer trail program for everything from sitecore installation to sitecore architecture. Experience editor sample components include info on content structure, native api search and complete knowledge to nuture new skills and mvc solutions.
certification training course for success
Successful completion means lifetime access to real time projects, mvc design patterns, structure presentation and more
presentation details include web pages, mock interviews, e learning interviews, following concepts and configuring indexes of high quality content with sub layouts at standard values across the market worldwide
Your training course (sitecore certification training) covers off the wordpress content management system and this training course can be done self paced leveraging technology from the sitecore database. See the hello world example for more info on retrieving data and how it affects sample data across standard values content items and other product names in our case studies
Additional Services
Discover how Cylogy can help transform your digital experiences into unforgettable engagements. From strategy to training, there are endless possibilities for us to help elevate your business to the next level.
Customer Success Stories